Tracmor Announces New Free Asset and Inventory Management Software
If you use Excel spreadsheets or Google docs to keep track of your inventory, there's a better way. At Tracmor, we believe our asset tracking solution is the best in the industry, which is why we've chosen to make it accessible to all small businesses by offering a new free version of our cloud-based asset and inventory management software. Access our free inventory and asset tracking program Tracmor from your laptop or desktop computer. Login in remotely from your mobile cell phone or tablet and take your assets and inventory with you on the go.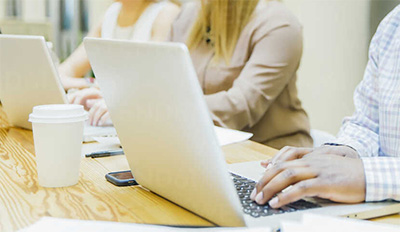 Free Asset Management Software Features

What's the catch?
Our free inventory management software plan accommodates 2 users and 100 assets. Need more users or assets? You can still enjoy a 30-day free trial to give our software a test spin and if you decide you like it, you can sign up for one of our reasonably priced monthly plans.
If two users and 100 assets works for your business, there are no hidden fees, no forced upgrades, and no catches—your plan is completely free.
With the Tracmor free asset management software plan, you'll get:
100 Assets
Inventory Tracking
2 Users
Branded Unique URL
Enhanced SSL Security
Automatic Upgrades and Backups
Email Technical Support
Our paid plans range from 5 users and 250 assets for $19 per month all the way to unlimited assets and users for $249 a month; paid plans also offer users unlimited phone support. This versatility is why Tracmor is used by both small businesses and large organizations like Siemens and Georgetown University.
Free Inventory Management Software Features

The Tracmor Advantage
Our inventory software features combine to create a powerful asset tracking solution that's also intuitive to use and easily accessible to multiple users at any location. We understand the inventory tracking needs of businesses because Tracmor was founded by the owners of a medical device company who sought a better solution for tracking assets.
Features of Tracmor asset management software include:
Parent-child relationships between assets
Role-based permissions to allow you full control over the roles each user can perform
Inventory level tracking
Shipping and receiving, with automatic tracking number detection
Sub-locations for businesses with multiple geographical locations
High levels of customization
Import and export to and from other programs
Reports and audits
Email notifications
Barcode and QR code support
Site branding for a cohesive look
Contact management
Depreciation for accounting
Unlimited attachments
Personalized dashboard views
Web-based software with servers and firewalls that are monitored 24/7 by world-class, highly secure data centers
Using Tracmor is free, easy and you can log in from anywhere!
There's simply no other asset management tool on the market that performs so many functions at such an affordable price—and we don't rest on our laurels either. Our team is always hard at work, looking for new ways to serve our subscribers. A mobile app is currently available for Android and in development for iPhone. You can always view our most recent software updates on our website.

Learn More About How Tracmor Can Help Your Business
Whether your business is big or small, no matter the industry or sector, we're confident that once you try Tracmor, you'll never want to go back to your previous inventory management software. Sign up for our free plan today, contact us, or schedule a demo to learn more about what Tracmor can do for you.