Tracmor – Cloud Based Asset Inventory Management Software
Tracmor is a cloud based asset inventory management software which helps you to enjoy real-time detailed visibility and control over your assets and inventory. Tracmor allows you replace the time consuming spreadsheets by lower cost, higher control user-friendly graphical user interface.
Track More. Stress Less.
TRACMOR  BENEFITS
Track More. Stress Less.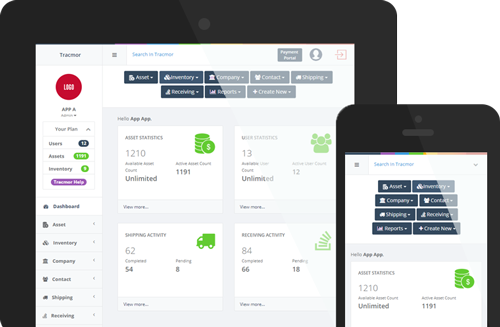 Tracmor. Powerful Online Asset Tracking Made Easy
Tracmor is web-based software that makes it easy to manage and track assets online. Simply select any subscription to begin the signup process.
Signing up typically takes about 5 minutes!
Tracmor is securely hosted by Amazon Web Services for proven reliability that scales with your business.

A Few Of Our Happy Customers