Looking for an easy way to manage your items using barcodes?
Tracmor can help!
Using barcode labels with Tracmor you can quickly scan an item so that it can be moved, shipped, or assigned to a person using our asset tracking tool. You can also use barcode labels to quickly restock or take out inventory in bulk based on the inventory code.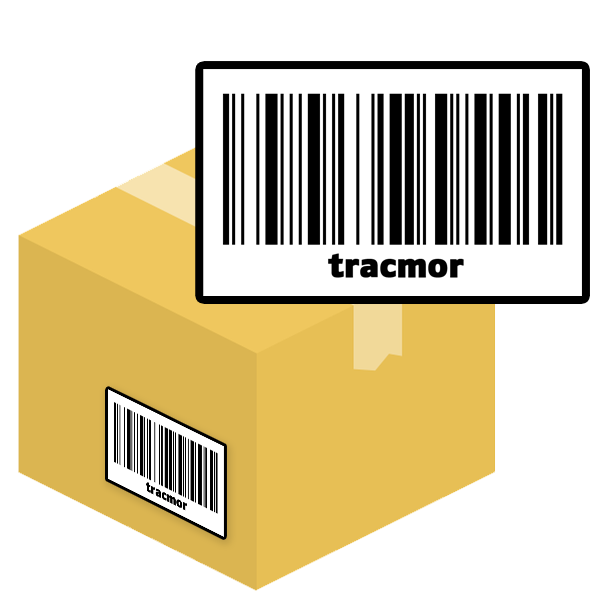 What information does a barcode label contain in Tracmor?
Barcodes can be used to label your items with a unique identification number called the Asset Tag Number for assets tracked individually and the Inventory Code for inventory tracked in bulk. This can be the manufacturer's serial number or any unique combination of numbers and letters you select. Think of the Asset Tag Number that is printed on the barcode label as the item's license plate as it is moved around inside of the Tracmor system.
How can I print barcode labels in Tracmor?
You can print barcode labels using most standard office printers with Avery labels. These are available in different shapes and sizes. To print the labels, check the assets you want to print labels for and click on the Print Labels button. Tracmor will generate a PDF file that you can submit to the printer for scanning. It is that easy! If you prefer to order labels you can also export the list to a file and then submit that with your order.
How can I scan the barcode labels Tracmor?
You can scan the barcode labels used for asset tracking using a standard USB or wireless barcode scanner that supports the widely used code 128 format. This includes the popular Zebra Motorola Symbol LS2208 and other low-cost barcode scanners capable of reading 1D code patterns. Tracmor will also work with any wedge keyboard-style barcode reading app when using the web interface on your mobile device. Finally, you can also download the Tracmor mobile app for free using your iPhone device with the Apple App Store or using your Android device with the Google Play Store.
Where can I buy preprinted barcode labels that will work with Tracmor?
We recommend McAuley Labels, Inc. for purchasing pre-printed asset tag labels. You can buy asset tag labels on their company website or order the asset tags through their Amazon store. If you have already entered your assets into the system, Tracmor can generate the asset tag list required to submit your order for you with just a few button clicks. This list will include any fields you want printed on the asset tag labels.
Can I use QR codes instead of barcodes with Tracmor?
Yes! Tracmor now support QR codes. These are great because they offer more flexibility over traditional 1D barcode labels and can even contain a public URL to your specific item in the Tracmor system versus just the internal Asset Tag Number. This way you can walk up to an item, scan it with your mobile device and instantly see all the information about that asset in the blink of an eye! Check the asset's current status, past history, or make changes right from your phone. Read more about using QR code labels with Tracmor.