Barcode Scanners and Tracmor
Barcode scanning technology has revolutionized the way we track and manage inventory. By using barcode labels and also QR code labels, businesses can quickly and accurately identify and track items as they move through their supply chain. Barcode label scanning is an essential part of Tracmor, a comprehensive asset management system. In this article, we will explore how barcode scanning technology works with Tracmor to improve inventory tracking and management.
How Barcode Scanners Work with Tracmor
Barcode scanning technology works by capturing an image of a barcode and translating it into a unique numerical or alphanumeric code, in this case the asset tag number or inventory code attached to your item. The barcode scanner decodes the image by analyzing the light and dark patterns of the barcode to determine the code. The barcode scanner reads the code and sends the information to the field you have selected in your web browser on a computer or another device. This is helpful for searching for an item to look up the details for it or when adding the item to a transaction like a new shipment. Barcode scanners come in different forms including handheld, fixed mount, and wireless.

A Few Popular Barcode Scanner Solutions that are Compatible with Tracmor
There are a number of scanners available on the market today and fortunately, Tracmor is compatible with most of them. With so many models we can't list them all but here are a few barcode scanners we've tested.
Motorola LS2208 Barcode Scanner
LS2208 BY ZEBRA/MOTOROLA/SYMBOL: The Motorola LS2208 is an affordable USB barcode scanner that is very simple and easy to use. For most computers, you simply plug it in and it is ready to go. Once installed you can scan assets rather than manually entering the asset tag number or scan inventory rather than manually entering the inventory code saving you time and money.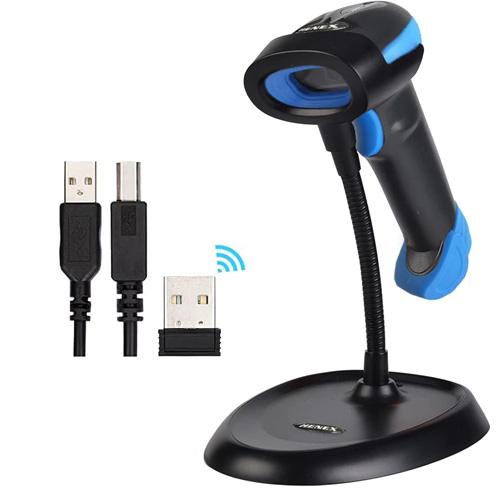 HENEX HC-3208R Barcode Scanner
HC-3208R BY HENEX:  The HENEX HC-3208R is another low-cost scanner that can operate in either wireless or wired mode to provide a flexible scanning solution for your office or warehouse.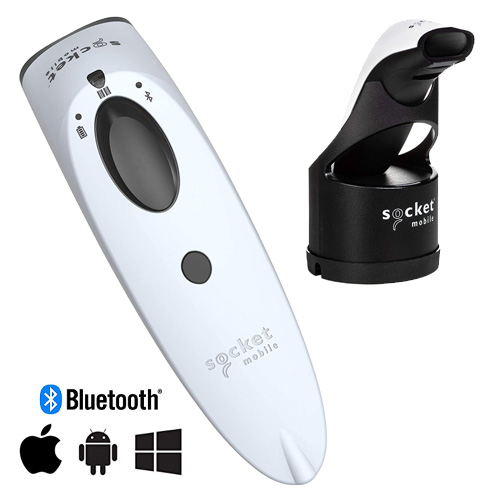 SOCKET MOBILE SocketScan S740 Barcode Scanner
SOCKETSCAN S740 BY SOCKET MOBILE: The Socket Mobile SocketScan S740 is a small, wireless scanner that uses Bluetooth connectivity and is battery powered making it super portable and easy to pair with your existing device such as a laptop, tablet, or cell phone. The extremely compact size makes it convenient to carry around with you in a large warehouse or facility.

Barcode Scanner Apps for Tracmor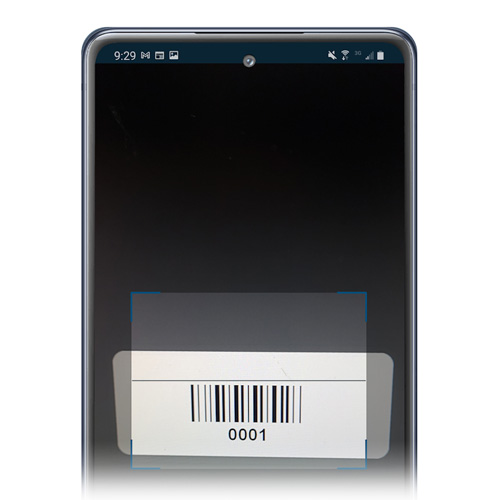 Tracmor Mobile for iOS and Android
TRACMOR MOBILE APP BY TRACMOR: Tracmor mobile is a free solution we offer complimentary to all Tracmor subscriptions. You can use it to quickly create a new asset, attach images of your assets or manage your shipments. Note that the mobile solution only offers a limited selection of features at this time and for the full experience you should use the standard Tracmor web browser interface accessed using the "LOG IN" button conveniently located in the upper right section of our website.

In addition to Tracmor Mobile for iPhone and Android there are also a number of third-party apps available that add barcode scanning capabilities to your phones or tablet. While we cannot offer a comprehensive list of these third-party apps, many of them will work well in conjunction with our web interface on your mobile device so that you can take advantage of scanning bar codes using your device's onboard camera.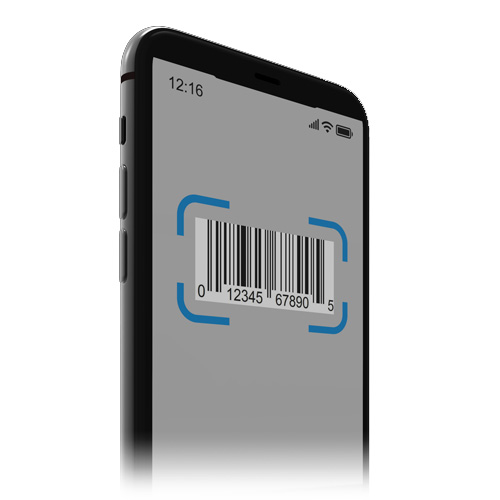 SM Keyboard for iOS and Android
SM KEYBOARD APP BY SOCKET MOBILE: Socket Mobile offers a free app for mobile devices called SM Keyboard for iOS and Android which can be used in conjunction with the Tracmor web interface to transform your iPhone, iPad or Android into a barcode scanner.


More About Tracmor and Barcode Scanning
Tracmor is a comprehensive asset management system that utilizes barcode scanning technology to improve inventory tracking and management. With Tracmor, businesses can create and print barcodes for their assets, which can then be scanned and tracked as they move through the supply chain.
Tracmor integrates with many popular barcode scanners, allowing businesses to easily capture and input asset information into the system. This eliminates the need for manual data entry and ensures that asset information is up-to-date and accurate.
By using barcode scanning with Tracmor, businesses can improve the efficiency and accuracy of their inventory management process. The real-time tracking provided by Tracmor and barcode scanning technology helps businesses quickly identify and resolve any inventory discrepancies, reducing the risk of stockouts and overstocking.
In conclusion, barcode scanning technology is a critical component of Tracmor's comprehensive asset management system. The integration of barcode scanning and Tracmor provides businesses with a powerful tool for improving inventory tracking and management, ultimately leading to increased efficiency and cost savings.

Using Barcodes versus QR Codes with Tracmor
Tramcor also offers the option of QR codes instead of barcodes. While they do generally take up more space on each item than a 1D barcode, 2D QR codes can have some benefits over barcodes in terms of their ability to embed a URL. This is extremely useful with a web-based system like Tracmor.
Learn more about using QR code scanners with Tracmor here