We are happy to inform you that the option to register past transactions is now possible in Tracmor. We have included a new field named " Transaction Date " in all asset and inventory transaction pages. This field allows our customers to record past transactions in tracmor. This new feature ensures real time data integrity in transaction data.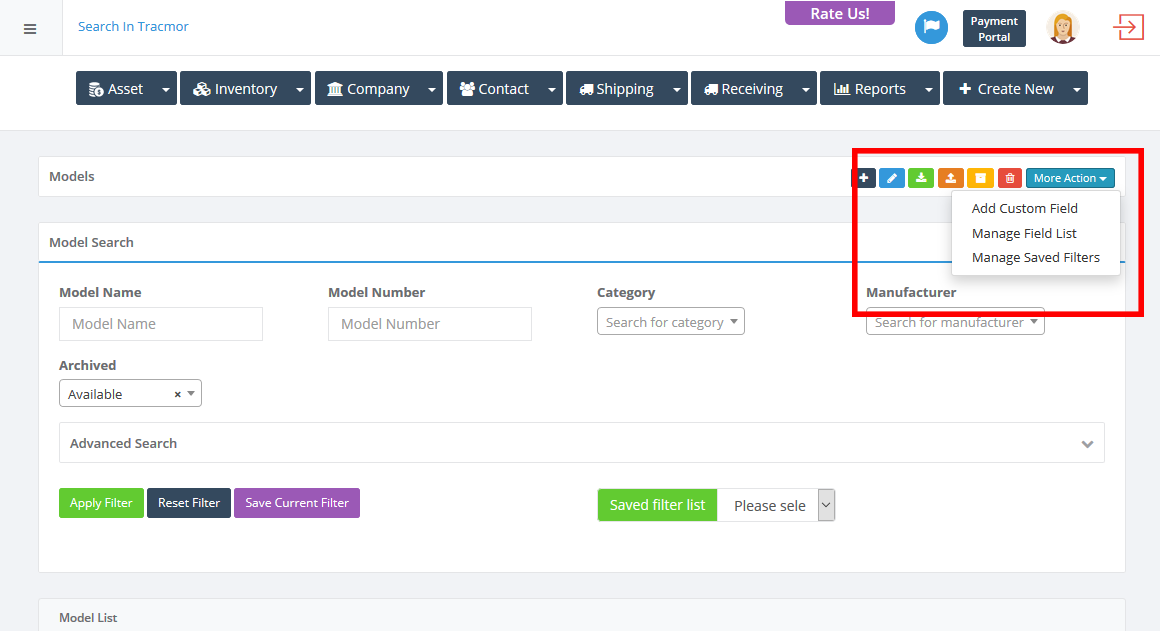 "More actions " button is available now in all list pages which allows easy navigation to different sections like create custom field, manage field list and manage saved filters.
We would love to see you managing your assets easily in Tracmor. These new changes are just the beginning. Happy Tracking !!
Track More. Stress Less.